Pugs & Things
by ookiine
user profile | dashboard | ookiine maps


- - - - -
My Arsenal:


Apple iPhone 5

- - - - -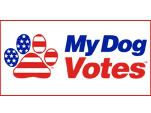 STOP PUPPY MILLS!
Puppy Mill Awareness Day
Obey The Pure Breed!
My Dog Votes

What is "uNF!"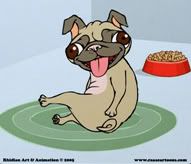 Recent visitors
Friends
More...
rss feed
It hurt like HELL on the inner arm. We got all of the shading done and the
flower colored. The rest of the color on the 3rd sitting in 3-4 weeks.
Part of the drinking mayhem from last night...
He'll be 2 years old on Saturday the 19th. See how excited he is?


The first company I tried to order this 8 GB MicroSD card had it on backorder for 2 months. Still waiting for my refund from those wankers. But I eventually found a company that had it at a good price ($99) and it only took about 1 week to get. Now I can finally use my new LG Voyager for my music and videos.

I can't believe how TINY this MicroSD card is with 8 GB!
Going up hill now, the traffic is to an almost dead crawl. This is the other side of the road... I'm about 2 miles from home and it took another 20 minutes from this point. Dumb people at the traffic light 1 mile up the road.
20 car lengths in front of this guy is the next car (next set of red lights) and he/she slows to a crawl. HELLO???? DON'T FREAK OUT! MOVE! NOW!
Still stuck in slow moving traffic trying to get home from work.
On the way home stuck in slow traffic.