Pugs & Things
by ookiine
user profile | dashboard | ookiine maps


- - - - -
My Arsenal:


Apple iPhone 5

- - - - -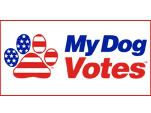 STOP PUPPY MILLS!
Puppy Mill Awareness Day
Obey The Pure Breed!
My Dog Votes

What is "uNF!"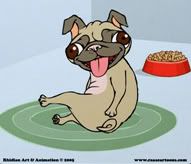 Recent visitors
Friends
More...
rss feed
Chesapeake Bay Bridge-Tunnel... Earlier today... Coming home...

See the cargo ships sitting in the bay...
He wants up on the bed... At my mother's in Virginia. 08/24/2008
From Friday, August 22, 2008 - On my way to Virginia... Again...
At a Best Buy in VA. Black paint job with a BLUE spoiler. Blah!
I haven't taken any pictures of my ink since I first got it completed. Here's the head of the koi on my arm. I can't wait to get the rest of my arm done.
In my backyard. I need a Japanese landscaper to redo it. Maybe once I
move to a better area.
A person I follow on Twitter. She's a cutie.
Waiting for the programmer to fix some bugs in a new program.