quixotic axolotl
by mouseninja
user profile | dashboard | imagewall | mouseninja maps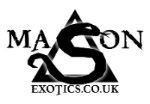 Axolotl

I like my axolotl
I keep her in a bottle
And if I'm feeing cross or mad
Or down or hurt or bad
I pull the cork and let her out
With fiery roar and shout
She flashes sparks and bellows loud
And throws her weight about
And when the monster's scared
my friends made them hide upstairs
I catch the raging, stamping beast…and put her right back there.
Axolotl in a bottle, I really like you such a lotl.

Source: Whitehouse, E & Pudney, W, A Volcano in my Tummy, The Peace Foundation, Auckland 2002


Search this moblog
Recent visitors
Friends
More...
rss feed
... after the bar hit him!!!
20th Aug 2006, 16:27
comments (1)
spent the day in Newark today...

met rob at the station, and on the way out, the car barrier hit him on the head!!
didn't get a chance to get a pic...

went shopping, went for lunch at the Barge, did some more shopping.
got some more bad taste bears...

on the way back to saz's car... we heard this big crunch... a car was pulling a caravan, and it fell off!!
again, didn't get a chance to blog it!!!
19th Aug 2006, 20:17
comments (2)