Euphro's moblog
by Euphro
user profile | dashboard | imagewall | Euphro maps
HArd ROck

"Experience, a comb life gives you after you lose your hair" Judith Stern

Random Image:



Technorati Profile



You are visitor number
since Valentine's Day 2006 (free counter from www.digits.com)

My video blog

My Flickr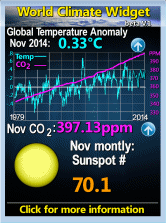 RealClimate
Search this moblog
Recent visitors
Friends
More...
rss feed
Works well in the rain too, and at low temperatures, which is why I'm trying it out.

5 mp still camera, which produces images that are a bit artefact-y, but it suprisingly good for macro shooting.

The video is 1920x1080p. A bit soft in lower light conditions, but no curvy lines while panning.